This week we went over Chapter 5 in the
Connected Educator
. The chapter went over several topics relating to Documenting,Connecting, Micro blogs, Social Networking, and learning in the classroom.
There are many tools that can be used for documenting and archiving things that you find if the internet. On the World Wide Web today there are over fifteen billion webpages and everyday more and more webpages are added. Organizing and archiving this sites not only mark the ones your interested in but, cuts down amount of information you have to go through. One website that is helpful for this is
Delicious
. What Delicious does is store any website that you bookmarked or tagged in a single place. You are able to set tags within your Delicious account. Tagging the websites like this makes it easier to find the information you want. Also on Delicious you can search any tag that might be found on the website. With searching a tag you can find more information on the topic you are looking into.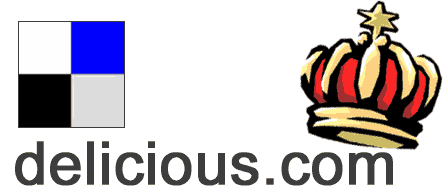 One way you come connect with other people to help build your Personal Learning Network (PLN) is blogging. Blogs which is short for weblog are websites that have journal-like entries that are continually being updated. Blogs are places where ideas, information, and experiences can be shared and talked about. These discussions are a great way to grow your PLN. More and more blogs are being created everyday on popular websites like this
one
,
WordPress
and
Tumblr
.
One of the more popular micro blogging websites is
twitter
. Twitter is a great places to share ideas among other things with other professionals and friend along. Another website for Micro blogging are Wikis. Wikis are websites where groups of people can come together and work to bring thoughts about a certain topic to the same website. A great example of this is
Wikipedia
. Wikipedia is a online encyclopedia that anybody can add information to. Thousands of people have volunteered information for the website to help it grow.
Two websites that can be used for both Social Networking and Learning in the Classroom are
Classroom 2.0
and
TeacherTube
. The first website being Classroom 2.0 is a site for educators to share their ideas with each other. The website has over fifty thousand members so, it is never hard to find someone to share your thoughts with. Along with ideas being being thrown around discussions about those topics are going on as well. So, this website is a great place to help expand your PLN with other educators if you happen to be one yourself. The next website is TeacherTube. TeacherTube is just like
YouTube
but made just for educators. It is a place where educational videos can be shared among teachers. Making it easy for educators to find videos that can be shown to their students or videos that can be used to better themselves.