Animoto
is a cool website that we learn about last week in class. It lets you create a short video about anything you what. I mess around with Animoto and made a
video
, which was fun to do. They give you all kinds of options to work with for your videos. Different themes, layouts, and you can even put music in the background. Every one of these features gives each one of your videos a personal feel, it is also make it fun to mess around with them.
Teachers
are even starting to use it more with their students. Creating videos and sharing them students and other professionals. Animoto is just a fun and simple way to tell a digital story.
A different tool you can use to create a digital story is
Voki
. Voki takes an avatar that you can choose and brings it to life. You can customize your avatar just the way you to match your personal style. After you make an avatar you can record your type, use a phone, or a microphone to put your message into your avatar. From there you can put it on a blog, website, or in a classroom. Teachers can use it in a classroom as a different way to teach a class. If there is a sub in the classroom, the sub can play the Voki as a fill in for the regular teacher. I myself use Voki a couple times in high school for different projects. It was a simple way and a little different substitute
for a video.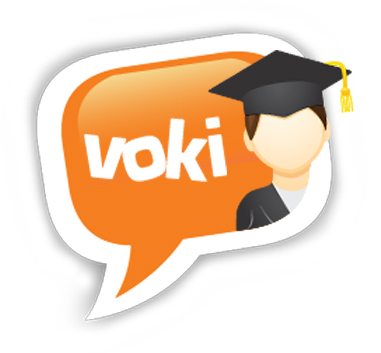 The last thing way I have for you to create a digital story is
GoAnimate
. Unlike Animoto and Voki, GoAnimate uses slides, backgrounds, and music to create an animated video. You can choose from a number of models and backgrounds to set your story up. From there you can type or record your voice and put it into the video. GoAnimate can be used in different ways by both teachers and students. Teachers can use it to present something to their class or have their students do projects with it. While, students can use it to help each other out, like student-to-student interactions. One student can create a video about something and share it with a student who does not understand that subject. GoAnimate it as safe to use by teachers and students. The videos can not be found by searching on the web, teachers must approve the video before it goes public, and you can use social media with it. I have never used GoAnimate before, but it looks like a cool video maker I could use in the future.